---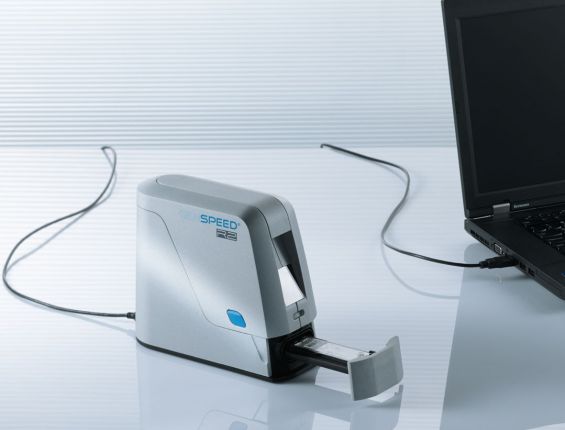 GENSPEED Biotech GmbH has entered into a cooperation agreement with the listed Danish company Virogates A/S. Together, a rapid test for medical risk classification at the point-of-care will be developed. The aim is to simultaneously analyze the concentration of CRP (C- Reactive Protein ) and suPAR (soluble urokinase Plasminogene Activating Receptor) based on the unique GENSPEED technology by taking blood samples from the fingertip. This eliminates the need for time-consuming sample shipment to the laboratory. The test is suitable for on-site use in ambulances and doctors' offices as well as in hospitals.
A next-generation rapid test for accurate, lab-like results in minutes
GENSPEED Biotech offers a technology platform on which a new generation of rapid tests for medical diagnostics and various industrial applications can be developed. The technology combines microfluidics, miniaturized optoelectronics and automation into a compact, easy-to-use, reliable and CE-certified test system. The system enables the detection of up to 8 analytes, such as bacteria, proteins or other biomarkers in less than 10 minutes.
Dr. Max Sonnleitner, CEO of GENSPEED Biotech, said, "With its ease of use and multiplex capabilities, our certified point-of-care test technology perfectly meets the requirements for rapid testing in the outpatient setting. We are convinced that this test will provide tremendous added value for patients and healthcare systems around the world."