---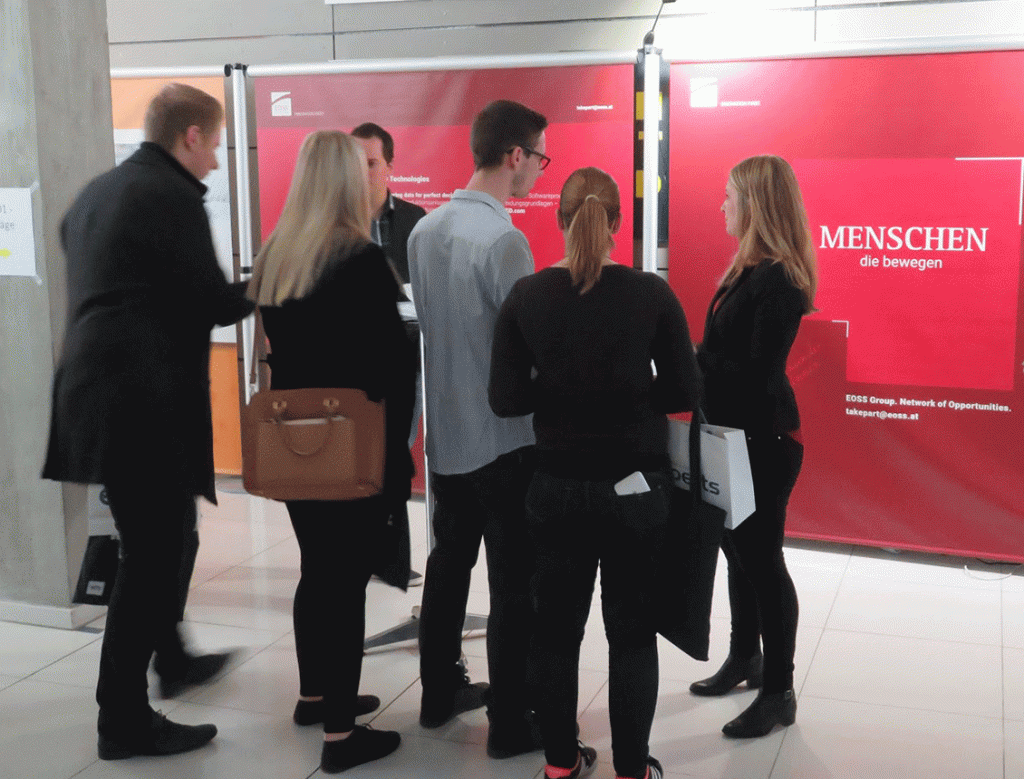 By participating in a university recruiting day, EOSS Industries is launching an initiative to introduce young graduates to the benefits of a career in the Group's rapidly growing network.
The Partner & Recruiting Day career fair is organized annually by FH JOANNEUM in Graz and supports companies in their search for well-trained professionals in the fields of IT and business. In addition to the supporting program with a wide variety of specialist presentations, the companies had the opportunity to present their company to the students and graduates as exhibitors and thereby deepen their relationships and networks.
Am Recruiting Day waren unter anderem Studierende und AbsolventInnen der Studienrichtungen Informationsmanagement, Gesundheitsinformatik, eHealth, Management internationaler Geschäftsprozesse etc. anwesend. EOSS Industries hat gemeinsam mit einigen Tochterfirmen, darunter 7iD Technologies, ACL advanced commerce labs, Acceler8, Genspeed Biotech, Medovis Healthcare, PST Public Safety Technologies und Ranorex die Besucher des Messestandes über Einstiegs- und Kooperationsmöglichkeiten beraten. Mit der erstmaligen Teilnahme an einem Recruiting Day einer Hochschule plant EOSS verstärkt die Vorteile einer Karriere im stark wachsenden Netzwerk der Gruppe zu promoten.